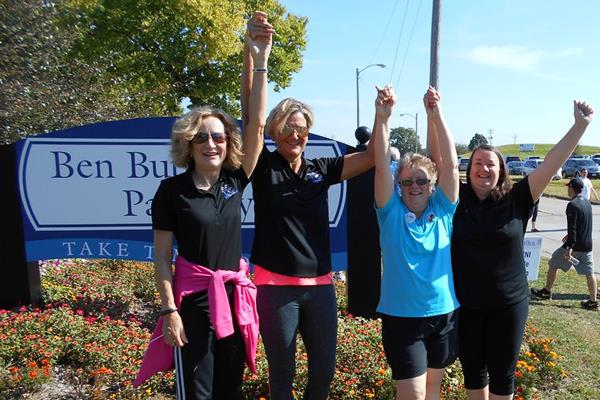 Whether it's life or business, the advice Robert Fulghum outlined in his New York Bestseller, All I really Need to Know I Learned in Kindergarten, still applies. At Royal Neighbors our principles go back to the 19th century - to our beginning in 1895 – with a special and unanticipated connection to Fulghum's final point, "And it is still true, no matter how old you are, when you go out in the world, it is best to hold hands and stick together."

In 2015 we generated $9.1 million in "Social Good" stemming from our community, neighbor-helping-neighbor programs. We use the term "Social Good" to describe the volunteer efforts of our 180,000 members and the organization's philanthropic actions. Activities that contributed to this metric include 113,945 hours of grassroots volunteering by Royal Neighbors members, equivalent to $2,628,611.[1]

Plus, as of January 1, 2016 there is another way Royal Neighbors' members, along with their family and friends, can "… go out into the world … hold hands and stick together" to support community projects they are passionate about. Our new Difference Maker Fund offers members $200 seed money to support a community project that aligns with Royal Neighbors' mission.

The focus is to improve the community and cover at least one of the following purposes:
Support a charitable cause that specifically helps women and/or girls
Supports women who organize and complete community service projects
Financial literacy opportunities for women, girls, or other community groups
Additional information about the Difference Maker Fund is online here.
So although it may not be apparent at first glance, the connection between Fulghum's guide and a 120-year-old life insurance organization's values are a timeless promise to support each other … to "hold hands and stick together," both when times are tough and today.

1Data Source: Independent Sector annual update on value of volunteer hours. Online article, https://www.independentsector.org.