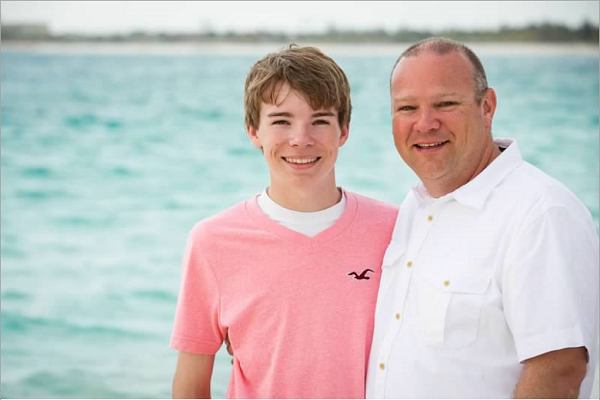 The quote "Charity begins at home" is often thought to mean that we should concentrate on taking care of our own needs before helping others. However, this idiom is only half a quote at best. The complete quotes are:

Charity begins at home, but should not end there. Thomas Fuller
Charity begins at home, and justice begins next door. Charles Dickens

Volunteering can take place at home, a short journey to a neighboring town, or even an extended trip abroad, but the benefits of the experience can last a lifetime.

Royal Neighbors' employee, Dave, and his son, Mark, can attest to the long-lasting benefits of taking time off to help others. Recently Dave and Mark were part a troop of 70 teens and 15 adult church volunteers who boarded buses and traveled to St. Louis to perform a variety of projects. The activities ranged from building trellises for a garden – to picking up trash – to boxing baby supplies to distribute to new mothers. Dave supervised five teens, including his son. The groups alternated work projects each day and impacted 12 service areas by the time their weekend was complete. It was not an easy task. In many of the jobs, such as working in the garden and clearing an empty lot of trash, the volunteers toiled in hot and muggy weather that left them covered in dirt and sweat.

However, their temporary work conditions paled in comparison to what many impoverished families face every day. And the experience provided a unique perspective about life outside the community where many of the volunteers were born and raised.

"The trip to St. Louis took the kids out of their comfort zone, exposed them to situations they would normally not encounter, as well as providing a supervised and safe opportunity for them to work hard and see how their efforts can make a difference," said Dave.

The purpose stretched beyond performing good deeds and providing volunteer opportunities for teens. While the community service work was being performed, the youth and their adult supervisors were encouraged to sit down and develop one-to-one dialogues with those they were helping.

"Very often people do service projects then leave without establishing any connection with the people they are helping," Dave explained. "But a major theme for our trip was to establish trust and understanding, emphasizing the importance of walking and talking with those we help."

Some of the connections were unexpected such as one where Mark and the other youth in his group helped new moms. The teen volunteers helped package gift packs of diapers, formula , baby food, baby wipes, clothes, toothbrushes, shampoo, soap and general other hygiene products that nurses provided to new mothers. They learned that unfortunately sometimes impoverished mothers try to cut corners to save money – a tough lesson to learn at any age, but a reality for many families. When Mark returned home he told his father that service to "Nurses for Newborns" was his favorite activity and that he would like to volunteer in a similar capacity in the future.

Royal Neighbors is a life insurer that supports grassroots, charitable activities through a nationwide volunteer network and grant programs including Nation of Neighbors and scholarships.

To find out more about volunteer opportunities through Royal Neighbors call Katherine at 1-800-627-4762 X 8275.