Abundant Living
Pay, perks, promotions, and philanthropy. Royal Neighbors values the contributions of our employees. In return we offer a comprehensive employee benefits package with competitive pay, a variety of employee perks, as well as opportunities for educational and career advancement. But it isn't just about the money. Many Royal Neighbors employees say knowing that the work they do makes a difference is the greatest benefit of all.
A Big-Hearted Career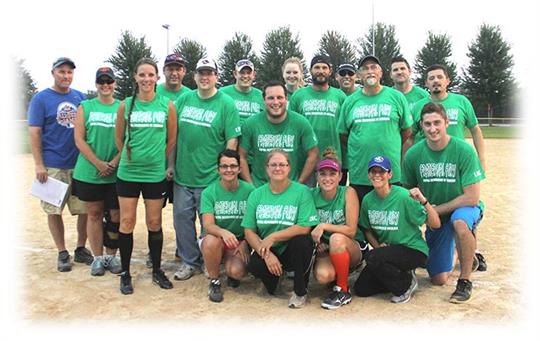 If working in a career that helps others is important to you, Royal Neighbors is a great place to enjoy a big-hearted career. We not only help others in the community, we provide opportunities for our employees to make a difference. Whether you want to volunteer a little or a lot, Royal Neighbors employees make a difference – every single day.
We Value Our Employees
Royal Neighbors' most valuable asset is our employees. The women and men who work for us are the heart, soul, and brains of our organization, and we invest in them. Learn more about Royal Neighbors and our Employment with a Difference. You may discover what we offer is just what you've been waiting for.
All Work and No Play? Not here!
The health and happiness of our employees matters to us. When you're part of a successful team, you need to find creative ways to foster health, happiness, work, and opportunities for individual and team growth. At Royal Neighbors we work hard, but we also have fun doing it. That's why we emphasize fitness programs such as health and wellness fairs, discounts to the YMCA, healthy heart walks, on-site yoga, and so much more.