We are Royal Neighbors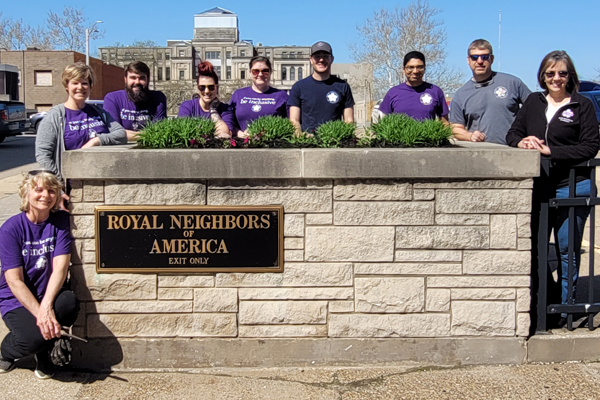 Royal Neighbors of America is a fraternal benefit society whose mission is to protect women financially through life insurance and annuities and empower them to improve their lives, families, and communities. The name Royal Neighbors came from combining "neighbor-helping-neighbor" with "royal," signifying our founders' belief in the nobility of the work they would do.

Since 1895, our mission has remained the same. Insure Lives, Support Women, and Serve Communities℠. Living this mission is embedded in our organizational DNA and has been carried forth by our dedicated employees for more than 125 years.

Our leadership and employees have created a flexible, community-like culture where you'll feel right at home. As a team, we work together to foster a sense of belonging, strong team collaboration, and celebration of diversity.

As Royal Neighbors, we adhere to timeless values and commit to making a meaningful and lasting impact through volunteerism to support women. Because we know that supported women build strong communities. We are Royal Neighbors.