Social Good
Change Begins With You
By joining a Royal Neighbors chapter in your area you can work with a group of people who share your desire to help others. It's easy. Chances are you're already doing things like attending community events and volunteering in your community. Now, with a little help from your friends at Royal Neighbors, you can create positive change and have fun!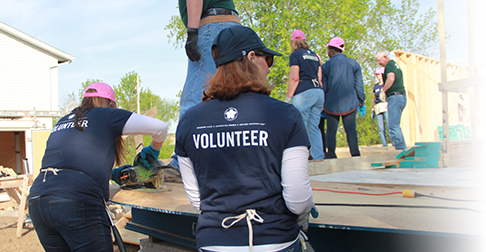 Mission-Driven Members
Jolene Smith, member of Chapter 1373, Atlantic, Iowa, recently spent a day with five women from her church sewing together a flannel quilt for a young man in their community battling a brain tumor.

Jolene says she was motivated to help make this quilt because, "It is important to do a good deed for someone in your community."

Not only did Jolene and the other volunteers participate in preparing the quilt, but they also received the finishing for free from a 2017 Nation of NeighborsSM recipient, Cindy Koll.

Cindy and her daughter operate Something for You quilt shop in the same small town. The business sells quilting supplies, holds classes, and provides a place for individuals to complete community service projects. "Cindy dropped everything to finish the quilt at no charge. It is wonderful how the Nation of Neighbors award given to Something for You just keeps on giving," says Jolene.

The young man who received the quilt does not know who made it for him. Jolene shares, "It's simply a way to make him feel appreciated and let him know someone is thinking about him."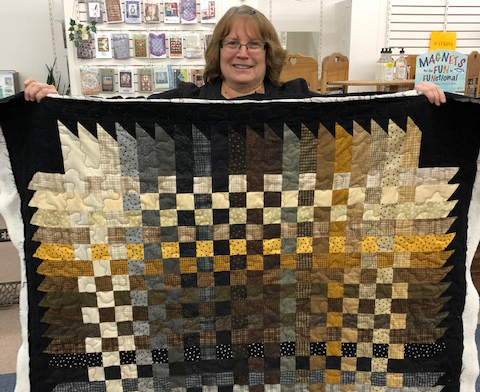 Be a Chapter Trail Blazer
No chapter in your area? No worries. You can start one. Royal Neighbors helps provide supplies, funding, and support. And the more active your chapter, the more opportunities to receive additional funding.
If you are ready to take the lead and make a difference, Royal Neighbors is ready to help you blaze a trail of neighbor-it-forward goodwill in your community.
It starts with a call. If you are interested in learning how to start a chapter, call (800) 627-4762 and ask for Chapter Services.
Current Chapter Leaders
Currently Community Leadership Chapter Leaders can find forms and more information on the Chapter Leaders area of our website.