Depression-Era Quilts Accepted by the International Quilt Study Center & Museum from 121-Year-Old Life Insurer Royal Neighbors of America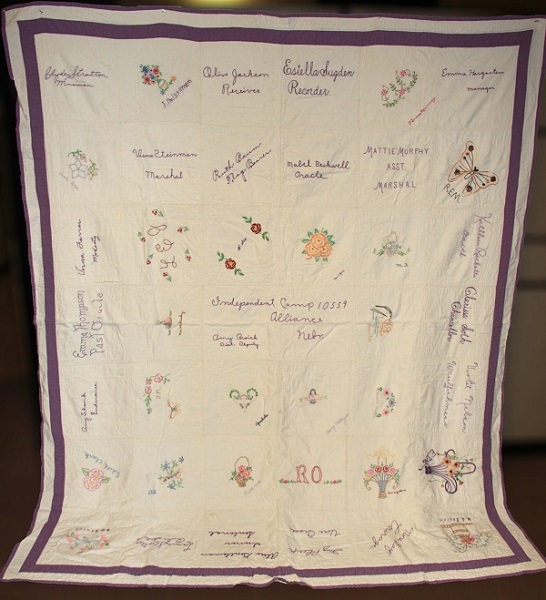 (Rock Island, IL) – In the early 1930s the United States was in the midst of the most severe and longest-lasting economic downturn in the history of the Western industrialized world. As is typical for our country when times are difficult, those who are able will rally to help others. Members of Royal Neighbors of America were among those who did their part to ease the burdens caused by the Depression, coming together to create comforting, handmade quilts for residents of a senior living center opened by the organization from 1931-2004.
Two of those quilts were accepted for future display by the International Quilt Study Center & Museum in Lincoln, NE. The museum is the home of the largest known public collection of quilts in the world, dating from the early 1700s to present and representing more than 45 countries.
Although it may seem unusual for members of a 121-year-old life insurance organization to create quilts, these keepsakes represent the stitching together of Royal Neighbors' dual mission of financial protection and "neighbor-helping-neighbor" that has been its hallmark since its founding in 1895. Royal Neighbors is one of the largest women-led life insurers in the nation.
One of the quilts was made by volunteers in the State of Michigan. This 9-patch quilt is inscribed with members' names using a wide variety of Depression-era prints. The second keepsake was created by volunteer members in Alliance, NE, who included members' names and the offices held in their chapter. Also hand-stitched are embroidered butterflies, flowers, and 21 flower baskets. The quilts, along with many others, are part of a collection of items from Royal Neighbors' archives. Two additional quilts were accepted for donation by the Smithsonian's National Museum of American History.
According to Catherine Noll Litwinow, Bettendorf, IA, Trained Appraiser, Teacher, Quilter, and Lecturer, "The true value of quilting is that it is one of the great legacies left by women. Quilts are a way of remembering the role women have played in history and these particular quilts also demonstrate the connection members felt to Royal Neighbors." She goes on to say that women have always been the thread that helps keep society together.
"Our life insurance business funds our mission of empowerment and giving back," said Cynthia Tidwell, Royal Neighbors President/CEO. "Creating these quilts was just one of the many ways our members have demonstrated their support of what the nine women who founded Royal Neighbors envisioned 121 years ago."
About Royal Neighbors
Royal Neighbors of America, one of the nation's largest women-led life insurers, empowers women to meet the needs of their families with annuities and life insurance products such as whole life, simplified issue, and universal life. Royal Neighbors was founded in 1895 and is headquartered in Rock Island, IL, with a branch office in Mesa, AZ. For more information, visit www.royalneighbors.org or call (800) 627-4762.
About the International Quilt Study Center & Museum
The International Quilt Study Center & Museum's mission is to uncover the world through the cultural and artistic significance of quilts, and to research, acquire, and exhibit in all their forms and expressions. Visit www.quiltstudy.org for more information.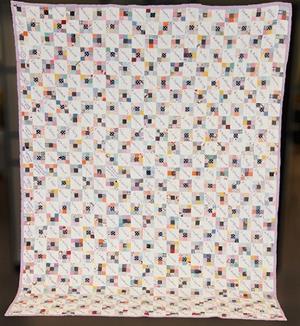 Form #:P00179; Rev. 10-2016